Take some marbles and twist them around some pivots until everything is scrambled and you're confused.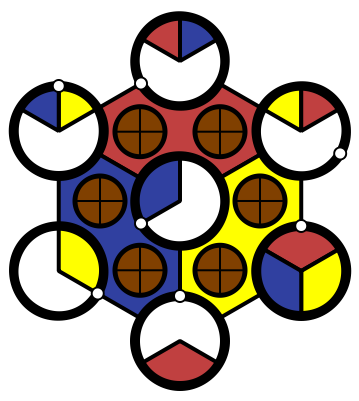 Steam Greenlight
Puzzle One is currently on Steam Greenlight. A potential Steam version would be a big update from the original, so please vote and favorite it!.
How To Play
Click on the brown pivots until the marbles look right. Left clicking turns anti-clockwise, and right clicking turns clockwise. The small round blobs on the edges of the marbles indicate which way up the marble goes.
If you are colorblind, you can alter the color settings in the menu and it provides a handy swatch so you can see any potential color clashes.